Company Overview
Stonemere have a wealth of experience in providing and installing intelligent IT and technology solutions for organisations of all sizes. We're passionate about IT and tech and that's reflected in our drive to offer you the best quality services. Our clients include businesses and charities in the Private sector. Whatever your IT and technology needs, our aim is to save you time and allow you to focus on growing your business. We take responsibility for the IT systems, implementing the services that keep your business moving and will only offer you solutions that we use ourselves. We have over 25 years of experience in IT and are a certified Microsoft partner. IT and Technology is at the heart of everything we do but it's our customer service that really sets us apart. We offer the same level of service and professionalism to all our clients, regardless of their size or budget and because we're transparent about everything we do, you'll know exactly what you are getting – and most importantly, why.
Product Overview
IT Support, Strategy, hardware, software and Security Consultancy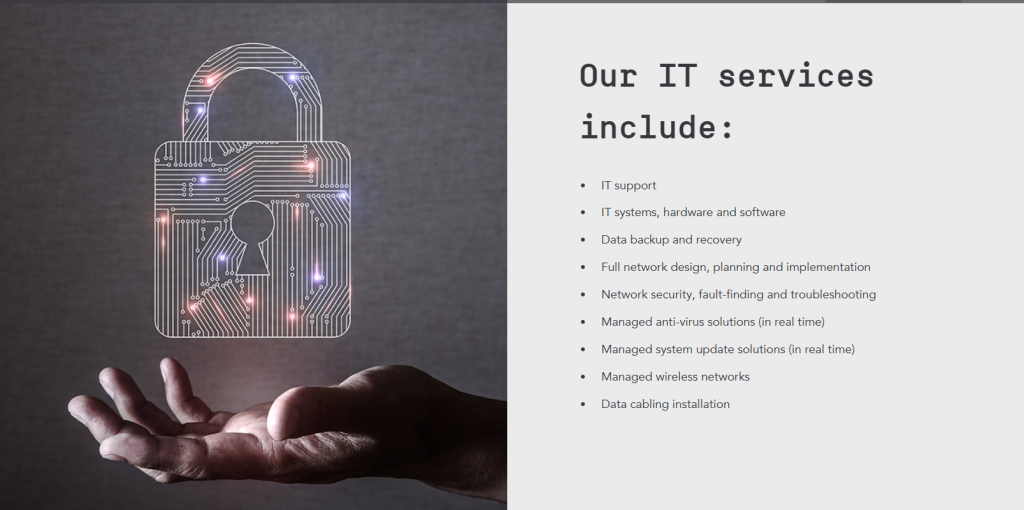 Managed Service Providers that can help with: IT Hardware, IT Support, IT Security, Cyber Essentials, NHS Data Tool Kit, Data Backup, Data Security, Wireless Internet Solutions, Internet Solutions, CCTV, IT Strategy, VOIP and Telephones, IT Software, Office 365, email solutions.
Indicative Costs
Pricing: Differs depending on products and services are required.