Company Overview
Person Centred Software was started in 2013 with the objective of helping to improve the quality of life for people in social care. With an ageing population and large-scale recruitment challenges, this is one of the burning issues of our time and improvement cannot happen quickly enough. With over 20 years' experience developing technology for the care sector we know passion creates the best opportunity for real change – and the founders continue to stay at the helm of the business to help drive digital development in the sector. Our company has become an award-winning global company launching in Australia in 2018 and Ireland in 2019. Amongst numerous industry awards Person Centred Software was also placed on the Sunday Times Tech Track 100 and top 10 SME in Digital Leaders 100 in 2020 and Deloitte Tech Fast 50 list in 2019. In addition our new coronavirus-specific features were recognised at the Health Tech Digital Awards 2020 for Best COVID-19 Software Solution.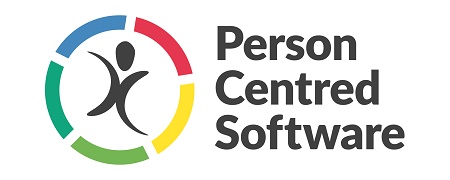 ---
Contact
Ian Trott
---
07462 871931
---
i.trott@personcentredsoftware.com
---
https://personcentredsoftware.com
Product Overview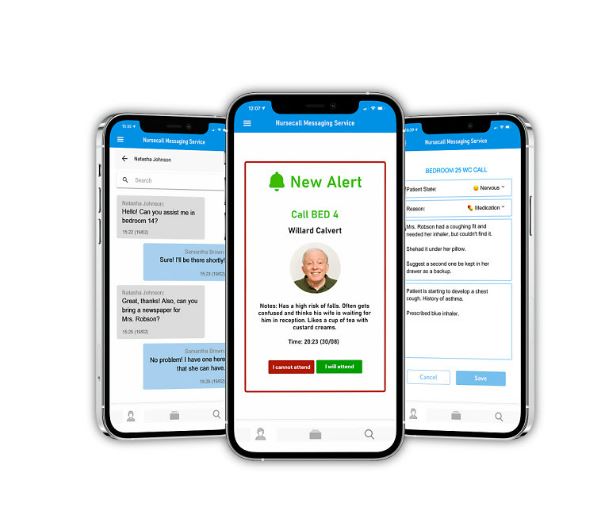 Person Centred Software's Nursecall Messaging Service (NMS) is a smart messaging solution that integrates with leading brands of nursecall systems to deliver alerts, messages and notifications to smart phones and tablets , removing the requirement for pagers or dedicated medical devices. NMS integrates with brands such as Intercall, Courtney Thorne, Medicare, Aidcall, Arm, Chubb, eZone and many others – even the oldest of systems can be worked with, meaning there is often no need to upgrade your existing nurse call system! Smart messaging from any leading Nursecall brand NMS delivers alerts, messages and notifications to the NMS App which is installed on smartphones or tablets.
Each carer signs into the app with their unique username and password and chooses what alerts they want to receive depending on where in the building they will be working. This provides a unique audit trail of accountability of which resident made the alert, who accepted it, how long it took them and the reasons for the alert. A true timeline of events that is unmanipulated and reportable.
Indicative Costs
Nursecall Messaging Service is a solution that bridges the gap between your current nursecall system and the mobile devices your staff carry to enter care notes. It takes the alerts from the call bell's main panel and pushes them to the handsets for staff to respond to more efficiently. This allows for consolidation of devices that your staff carry and can reduce the noise nuisance within the home. The Dashboard gives a full audit trail for each and every call, evidencing the type of call, duration of alert and which member of staff accepted the alert. The Chat function allow messaging to one person, a group or to all members of staff.
This solution is available from Person centred Software for £126.00 inc Vat per home per month, plus a one-off £250 inc Vat install fee, and further information can be found using this link. This includes Software updates, Maintenance and Customer Support. The customer agreement is 30 days notice in the first six months, leading into a 12 month rolling agreement thereafter.
Product Videos