Company Overview
Manufacturer of Rugged Computers Handheld is a privately-held manufacturer of rugged mobile computers, including rugged tablets and PDAs. Handheld is one of the fastest growing companies in the sector. Together with our resellers around the globe, we form partnerships that offer products that withstand the toughest conditions and solutions to get the job done.
Product Overview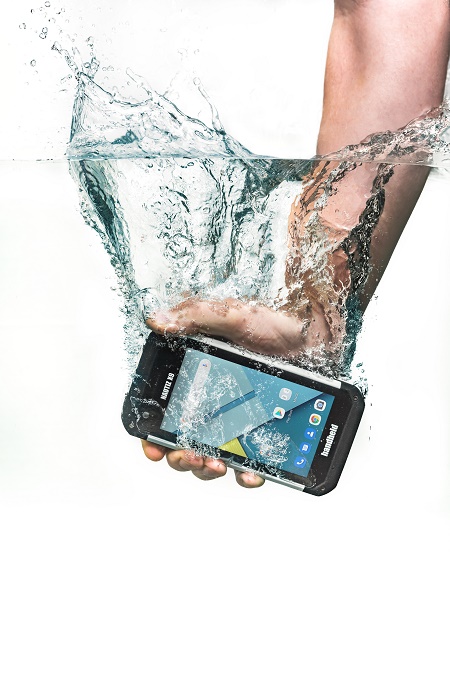 The ultimate Outdoor-Rugged Handheld : The Nautiz X9 ultra-rugged computer is a tough-as-nails Android PDA that can handle any environment a field worker might encounter. Loaded with enterprise-level capabilities, super-tough magnesium housing, and a battery that works through the longest days, it delivers powerful outdoor performance. The Nautiz X9 is a rugged mobile computer, a data collector or field controller designed for use in the most demanding environments. That means you'll never have to worry about interrupting your work or losing important data.
Tough, tougher, toughest : The Nautiz X9 PDA is as tough as they come. Targeted for demanding outdoor applications in forestry, public safety, field service and GIS/surveying, the Nautiz X9 continues Handheld's tradition of delivering unyielding ruggedness and maximum performance without compromise. The most optimized Screen size : The sunlight-readable 5-inch capacitive display with multi-touch sensitivity and specially-hardened glass hits that sweet spot of being large enough for easy viewability, but not too big to increase fragility. And the countersunk screen with bumpers offers further protection.
Field Connectivity And Versatility : The ultra-rugged Nautiz X9 features 4G/LTE cellular communication, wireless LAN, low-energy 5.0 BT and NFC — in short, everything you could require for transferring and receiving data while doing heavy-duty fieldwork. Accessories such as the pistol grip, pole mount, holsters, vehicle cradles and desktop charger help outfit your handheld for maximum ergonomics and efficiency.
Next Level Performance : Powered by a zippy eight-core processor and with plenty of RAM and storage this rugged handheld is set to handle a wide range of demanding field tasks. The Nautiz X9 also provides access to Handheld's MaxGo suite of free Android management (like staging and MDM) software for smooth deployments and custom device configuration across all your devices. Android Enterprise Recommended : AER makes it simple for businesses to confidently select, deploy and manage Android devices and services that meet elevated enterprise requirements validated by Google.
Indicative Costs
Nautiz X9 Base Unit : £679.99 + VAT and shipping