Company Overview
Famileo aims at enriching communication between care home, families and residents. For older adults, keeping in touch via technology such as zoom or skype can be very confusing, some residents struggle with phone calls from families/ friends. To help, Famileo developed a solution allowing residents to receive steady news from their family on a paper format. Having something physical means it's tangible and residents can pick it up and reread it at any time. Each family upload content on the Famileo app. Once a week, these messages are turned into a personalised newsletter which is printed at the care home and distributed to the resident.
This tool brings families affected by dementia a great deal of comfort. Residents receiving family news this way have reported feeling valued and it has given them a sense of purpose which increased their wellbeing. Seeing old photos, snaps of life, babies, familiar places… contributes to a natural reminiscence therapy as it triggers the memory of residents.
From their own platform, care homes can send messages and photos to the family members as well as create their own newsletter to keep track of everything going on in the home.
The French company's product is used across Europe and North America by care home professionals in more than 2,000 settings and is counting 160,000 families using it to keep connected and memories alive.

---
Contact
Anne-Sophie de Dreuille
---
0117 2051185
---
---
Famileo – Product Overview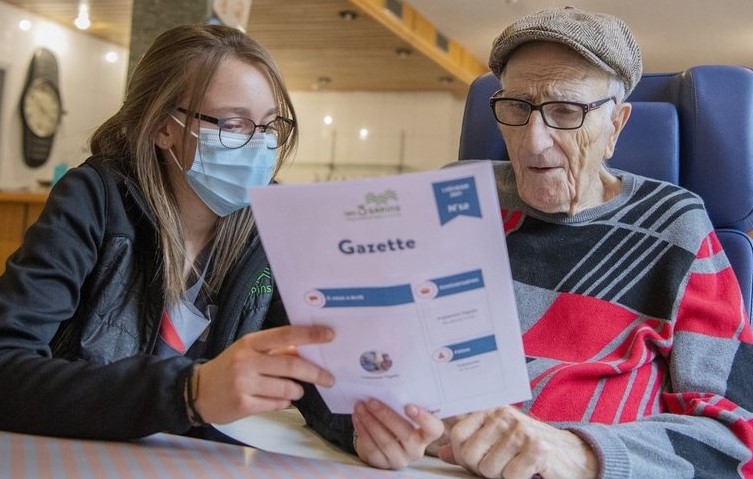 A tool to improve communication with families: With Famileo available on mobile, tablet or computer, communicating with resident's families is simple. Sharing photos of an event, an outing, an everyday moment, your activity schedules has never been easier. Thanks to the "community wall", families can look up all the latest news on Famileo, and rediscover their loved one's day-to-day despite the distance.
A quickly edited internal newsletter for your residents and visitors: Creating an internal newsletter is often a long and tedious task for your teams. With Famileo, you can easily create your newsletter in under 15 mins. You can use it to share: your news, photos of activities, games, poems for residents and visitors to enjoy. The page layout is automatic and you are free to edit it as you wish. Every week, every month, or for a special occasion. You are the editor in chief!
A family gazette that will bring joy to your residents: Thanks to the Famileo application, the whole family can send news to their loved one with just a few clicks and privately. In turn, Famileo gathers all the photos and messages and lays them out in the form of a personalised paper gazette, automatically created. All you have to do is print them out and hand them out like mail.
What a joy for your residents to feel surrounded by their, often distant, children and grandchildren! The gazette will also become a new source of interaction between your residents and your whole team.
Indicative Costs
Monthly subscription for the whole care home depending on the size:
Up to 50 beds: £45/month
51 to 100 beds: £70/month
over 100: £100/month
+£100 for the set up
Product Videos