Company Overview
F4 IT are a Cyber Essentials Plus and ISO27001 accredited IT service provider, delivering an exceptionally high standard of service, recognised for being friendly, approachable and customer focused. F4 IT offer the following services and products:
Full IT- Support Full end-to-end support of all your IT devices, systems and services, including consultancy and IT project support where required.
Network Management – F4 are a WatchGuard Gold partner and can provide a full range of the latest UTM firewalls, to detect and stop the most sophisticated attacks including ransomware, keeping your devices, systems and data safe.
F4 also specialise in Wi-Fi 6 deployments, providing the latest Wi-Fi tech for super-fast access when you need it most. Networks can be fully managed and monitored on your behalf.
Mobile Device Management – We can provide full management and configuration of your mobile phones and tablets, including remote support, device tracking and remote wipe facilities. Devices can be updated and new apps deployed in seconds.
VOIP / Telephony – We have extensive experience of implementing and managing a variety of VOIP phone systems from large call centre solutions to smaller single office setups.
System Hosting – F4 can host and manage your systems and servers in our dedicated data centres which are fully resilient to ISO standards.
IT Support Desk – Taking any service from F4 provides access to our award-winning Service Desk. We aim to answer all calls within 20 seconds, and boast a first time fix rate of 85%. Requests can be logged via phone, email or web portal, and updates can be viewed in real-time. Out of hours support can be added if required.
IT Training – We offer webinar, remote and classroom-based IT training, ranging from standard Microsoft Office packages to more bespoke courses. We can also create custom eLearning packages from your existing training content.
Smartcard Management – For organisations that require access to NHS data, we offer a Registration Authority service for the issuing of smartcards.
IT Project Management and Delivery – One-off IT projects implementations can be managed and delivered by our PRINCE2 qualified team.
F4 IT – Product Overview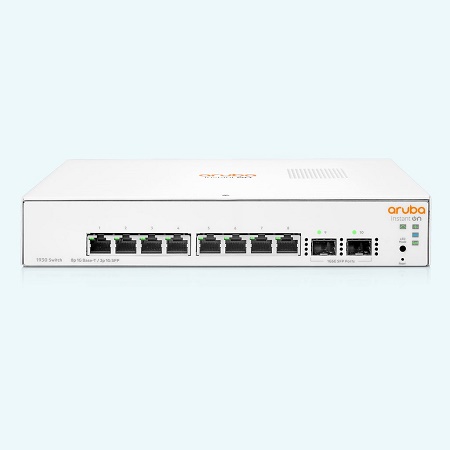 Wireless network implementation offering full site coverage to enable users to access the Internet via existing on-site network broadband connections using the latest Wi-Fi 6 technology. This solution provides access to web browsing, video conferencing, video streaming sites for residents, staff and visitors.
Indicative Costs
Wifi 6 deployment for a single floor 625m² building would be approximately £1750 ex VAT
Wifi 6 deployment for a two-storey 1250m² building would be approximately £2250 ex VAT