Door guards
•Safely and legally hold open heavy fire doors, automatically releasing in the event of a fire alarm.
•Can be programmed to automatically released at specific times of day.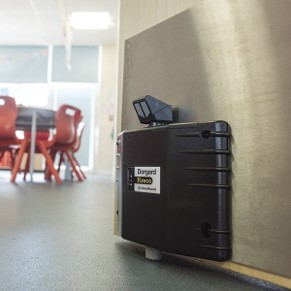 Telephone System
Telephone systems have been developed for care homes. Features include multiple calls taking place at the same time; queuing systems; individual handsets for residents; ability to take calls anywhere in the home.