Company Overview
Buddi is a well-established and highly experienced technology organisation and our range of Health products actively support and prolong independent living for vulnerable people.
We work with 100+ local authorities and care providers across the UK who use our technology to enhance the lives of those living with long term health needs eg. dementia, falls risk, learning disabilities, mental health etc.
All Buddi's devices are designed for absolute simplicity and to be used without face-to-face training. Our UK based Customer Services Team are available 24/7 x 365 days a year, and our dedicated Account Managers ensure commissioned services are delivered effectively and efficiently.
Buddi Mini – Product Overview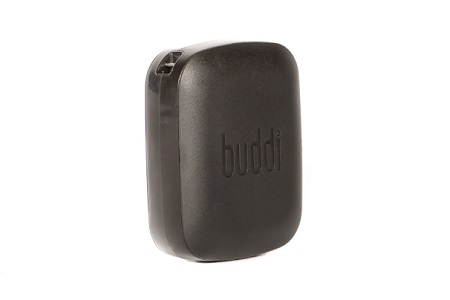 • GPS Location data – GPS location updates every few minutes, providing accurate location within approximately 5 metres when outdoors.
• Historical GPS data – By finding its location every few minutes, it provides a location trail for where that client has been. All this data can be reviewed via our secure web portal.
• Safe/Unsafe Zones –Zones can be tailored to meet client needs and support those living with cognitive conditions, like dementia or learning difficulties, with alerts triggering when exited (safe zone) or entered (unsafe zone).
• Secure Web Portal & Smartphone App – allows secure remote access from any online device to set up, manage and review your buddi devices. A smartphone app is also available to provide last known location data and ideal to provide reassurance for family, friends, or carers.
• Alert Monitoring –all zone alerts are monitored 24/7 x 365 days by a TSA gold standard accredited Alarm Receiving Centre (ARC).
DEMENTIA CASE STUDY Mr B is an 83-year old gentleman who has a diagnosis of vascular dementia and lives alone in his privately-owned bungalow. Mr B's wife now resides in a nursing home due to her fragility and care needs. The nursing home is one mile away from Mr B's property.
Due to the worsening of Mr B's condition he has started to walk down to the nursing home to visit his wife at all times of the day and night and getting lost on his way back home. This has caused great concern to his family regarding his safety when he's out in the community and particularly late at night. On several occasions Police intervention, including the deployment of a Police helicopter, has been required in order locate Mr B's whereabouts.
Indicative Costs
Purchase of Buddi Mini Device @ £125 plus 12 months membership @ £240 (all plus VAT)
Product Videos