Company Overview
Buddi is a well-established and highly experienced technology organisation and our range of Health products actively support and prolong independent living for vulnerable people.
We work with 100+ local authorities and care providers across the UK who use our technology to enhance the lives of those living with long term health needs eg. dementia, falls risk, learning disabilities, mental health etc.
All Buddi's devices are designed for absolute simplicity and to be used without face-to-face training. Our UK based Customer Services Team are available 24/7 x 365 days a year, and our dedicated Account Managers ensure commissioned services are delivered effectively and efficiently.
Buddi Clip – Product Overview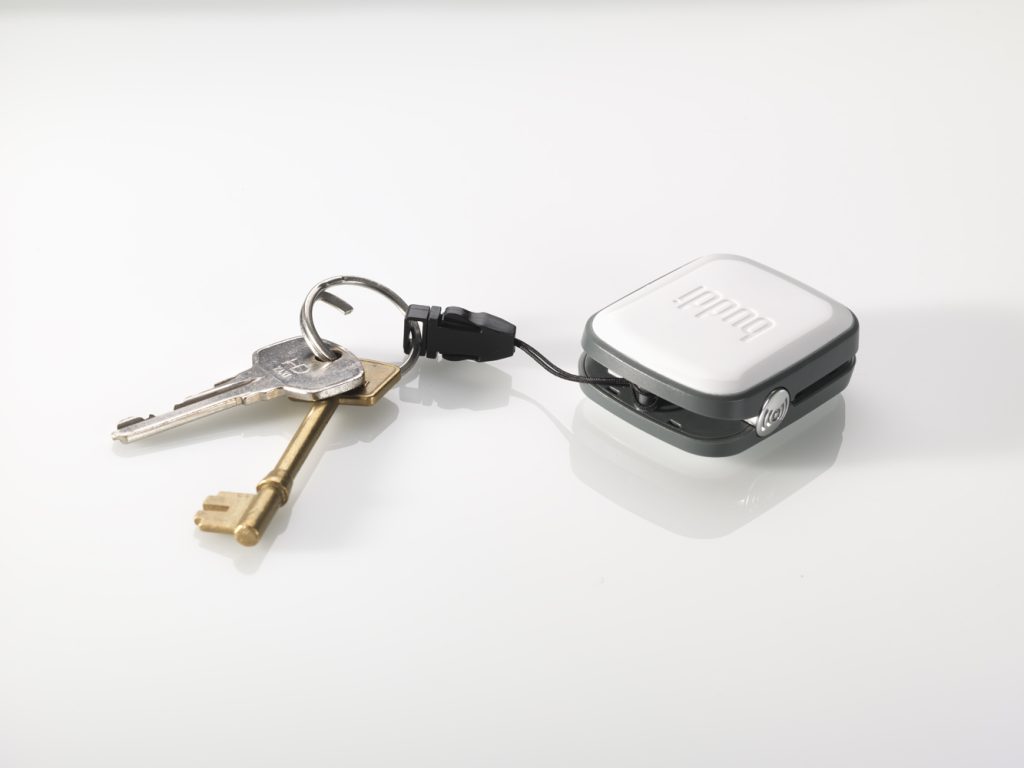 Panic Button Alert – Press and hold the 2 panic alert buttons simultaneously for a few seconds to trigger an alert (call for help). Once triggered, the clip initiates a two-way audio call to the ARC, where an operator can talk to the client through the clip and then notify the designated alert contacts of the alert details and location. The clip is ideal for clients who are active both at home and in community.
GPS Location data – GPS location updates every few minutes, providing accurate location within approximately 5 metres when outdoors.
Historical GPS data – By finding its location every few minutes, it provides a location trail for where that client has been. All this data can be reviewed via our secure web portal.
Safe/Unsafe Zones –Zones can be tailored to meet client needs and support those living with cognitive conditions, like dementia or learning difficulties, with alerts triggering when exited (safe zone) or entered (unsafe zone).
Secure Web Portal & Smartphone App – allows secure remote access from any online device to set up, manage and review your buddi devices. A smartphone app is also available to provide last known location data and ideal to provide reassurance for family, friends, or carers.
Alert Monitoring – all fall, panic button and zone alerts are monitored 24/7 x 365 days by a TSA gold standard accredited Alarm Receiving Centre (ARC).
INDEPENDENT LIVING CASE STUDY D had always been a keen walker. Now in his mid-80s with failing eyesight and a tendency for low blood sugar levels, his family were becoming concerned that he might get in trouble while he was out. No one wanted to stop D from taking his regular walks, so carrying a means of calling for help was becoming increasingly important, especially during the Covid-19 Pandemic. For a while, D agreed to carry a mobile phone, but even the simplest of handsets seemed complicated for him to use and he was worried that he wouldn't know how to use it in an emergency. When Buddi was recommended by a friend, the family knew it was exactly what they had been looking for. It's small and lightweight, and easy to slip into a pocket when D leaves the house. In an emergency, D knows it's straightforward to call for help – no complicated numbers to remember or worries about phone signal. He's connected to the Buddi team straight away, and he doesn't have to apologise – he understands that they're there to help, and they are so friendly! But that's only half the story. D's Buddi has given his family a peace of mind that's priceless. No more worrying every time he goes out for a walk – they know that he is as safe as they can make him. The Buddi alert system sends a text if the battery is getting low and the family can give D a quick call to remind him to charge it up ready for his next walk. It seems so simple, but it's had such a positive effect on the whole family.
Indicative Costs
Purchase of Buddi Clip @ £175 plus annual membership @ £240 (all plus VAT)
Product Videos