Company Overview
Buddi is a well-established and highly experienced technology organisation and our range of Health products actively support and prolong independent living for vulnerable people.
We work with 100+ local authorities and care providers across the UK who use our technology to enhance the lives of those living with long term health needs eg. dementia, falls risk, learning disabilities, mental health etc.
All Buddi's devices are designed for absolute simplicity and to be used without face-to-face training. Our UK based Customer Services Team are available 24/7 x 365 days a year, and our dedicated Account Managers ensure commissioned services are delivered effectively and efficiently.
Buddi Hub – Product Overview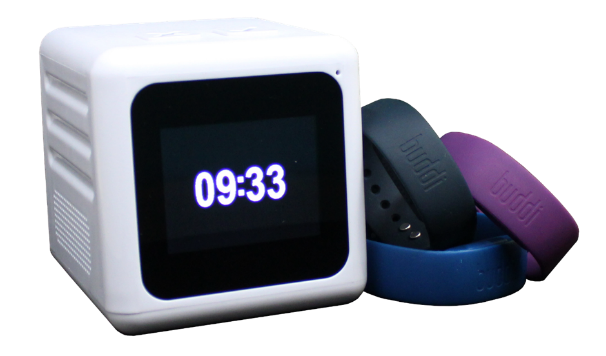 Enables independence for clients within their own homes.
• Digital ready- No Landline or Wi-Fi required with Buddi's simple plug and play technology.
• Panic Alert- Use the panic buttons upon the top of the Hub or via the Connect wristband.
Automated Fall Detector – The wristband houses an accelerometer which will automatically trigger a fall alert when it detects an impact (hard) fall by the client. It also measures speed and motion, and will also trigger a fall alert when shaken vigorously. All fall alerts also activate the two-way audio call from the Hub to the ARC when triggered.
3 Phase Power Alerts – Option to have a No Power alert when the Hub is unplugged from mains power, as well as a Low Battery alert when 40% battery life remains. The Hub has up to 48hrs battery life as well as a No Communication Alert that can be sent if the Hub has not communicated with our servers for 1 hour. All to reduce risks and ensure our vulnerable wearers remain connected.
Secure Web Portal – allows secure remote access from any online device to set up, manage and review your Buddi Hubs.
Alert Monitoring – all fall and panic button alerts are monitored 24/7 x 365 days by a TSA gold standard accredited Alarm Receiving Centre (ARC).
The Buddi Hub was launched in 2021 as a direct result of customer feedback and demand during the COVID-19 pandemic, and has been specifically designed as an indoor only independent living solution. Our installation free technology means it just needs to be plugged in to use and no landline or wi-fi are required.
This new and innovate Buddi product is already being commissioned to support quick and efficient hospital discharges as well as admittance avoidance, and is a highly suitable addition to enhance independence as part of a domiciliary care package for further peace of mind to the service user themselves, as well as their wider family and support network.
Indicative Costs
Purchase Buddi Hub @ £150 plus 12 months membership @ £150 (all plus VAT)
Product Videos