Company Overview
Embedding technology into Learning Disability Health, Social Care and SEND pathways.
We work across the UK Public Sector to combine our personalised Educational Technology platform with one to one support to deliver Learning Disability outcomes in Education, Employment and Social Care settings
AutonoMe Product Overview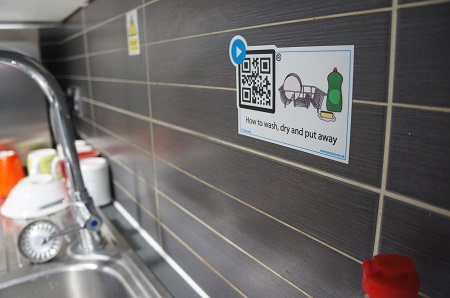 AutonoMe is a support service, for the user we provide our App, downloadable onto their smart device, which contains over 120 step-by-step instructional videos which support service users to develop and progress their independent living skills.
Our App is a tool that enables support staff to gradually take a step back as service users attempt to complete tasks independently. It is not designed to replace support – instead, a service user is in charge of their own learning, which offers opportunities for building confidence and self-esteem as they feel less dependent on support staff to help them learn.
When the service user completes a task supported by the video, they send feedback through the App to tell us how they got on. This data is then used to monitor progress, celebrate successes and explore hurdles to learning.
Why is it a service? What makes us a service rather than just an App, is that each candidate and their care provider are remotely supported by a member of AutonoMe staff to install the software, assess their current ability level, get to know a candidate and help set achievable targets over time.
We stay in regular communication and offer guidance to support staff to maximise the benefits AutonoMe can offer. It is not just the App that helps someone to learn – it is the wrap-around support collaborating to offer encouragement, overcome hurdles, and help a service user feel celebrated and recognised for making progress with their independence.
Indicative Costs
Product Videos